WELCOME TO
VK CELLO STUDIO!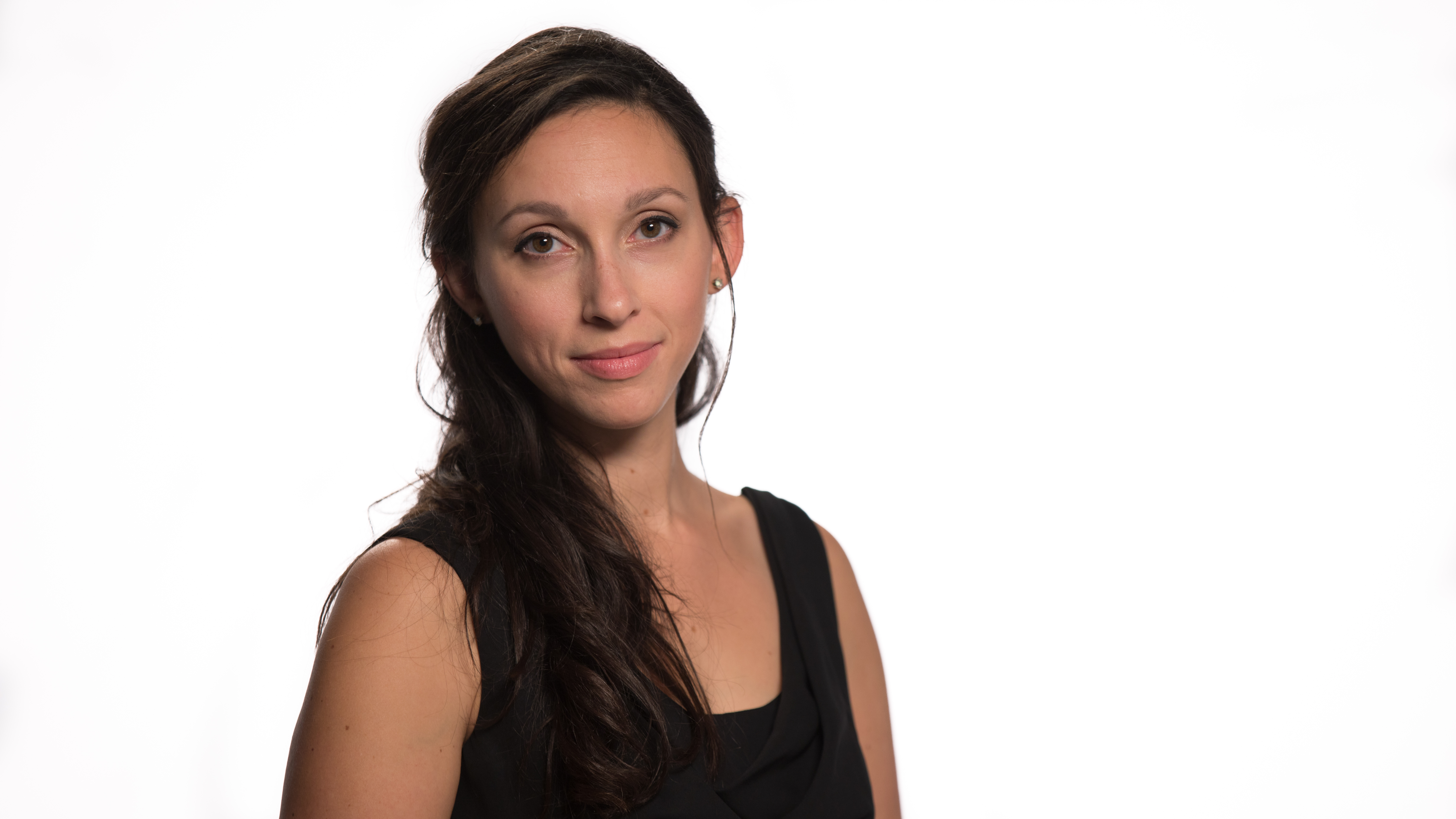 It is a very special part of my life to share
the knowledge and experiences that I have to my students.
My mission is to pass on the joy of playing, the outlet for creative expression,
the challenge for the mind, and above all, my mission is to inspire.
Lessons
I teach students from all ages and levels and teach with both Suzuki and Traditional approaches depending on what is best for the student. Lessons are a one-on-one (with the exception of Suzuki lessons with parent involvement in the lesson) and take place at my home or at one of the schools (DePaul University or Musical Offering) wherever the student is registered.
Lesson lengths are 30-minute, 45-minute or 60-minute.
What to Expect:
Topics covered in lessons are: tone production, cello technique, repertoire, review, note reading, memorization skills, theory, history, practice skills, performance skills and in some cases ensemble skills. There are typically two recitals a year and if a student is taking a Suzuki approach then they may have book recitals as well. Additional performance opportunities are always encouraged!
We work hard and we play hard!
For Rates and Policies click here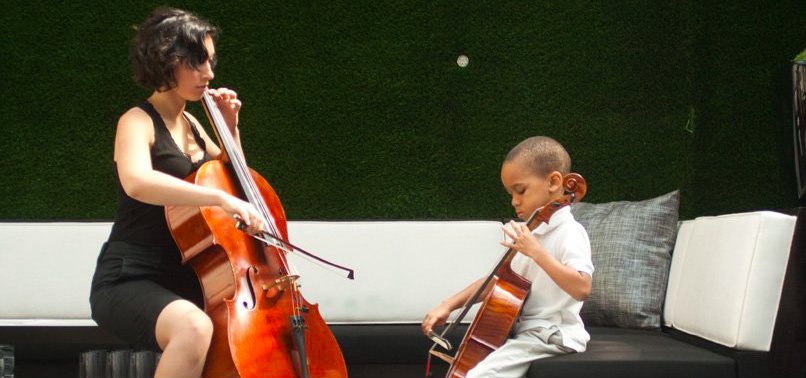 The burning question I am so often asked:
What is Suzuki anyway?
Suzuki is a method applies to students learning from a young age, having a parent or guardian present in lessons and as a practice buddy at home, learning to create a beautiful tone with sound posture and technique in a way similar to how we learn to speak (The Mother Tongue Approach) which emphasizes listening to other great sounding cellists. The Suzuki method also develops supportive community with group classes and has multiple performance opportunities including peer recitals and book recitals, developing dedicated practice habits while being in a fun and loving environment.
Then what is Traditional teaching?
Basically everything else! Really, many "Traditional" teachers use several concepts that Suzuki teachers use and many Suzuki teachers are pulling from the many backgrounds that form "Traditional Pedagogy." The big difference is that Suzuki is so effective with young children with the parental involvement to help support and guide practice at home. For myself, I use a bit of everything and adjust each lesson to the student's needs.
Here is a wonderful article on this if you'd like to check it out!
For more information or details on rates and policies, please contact me.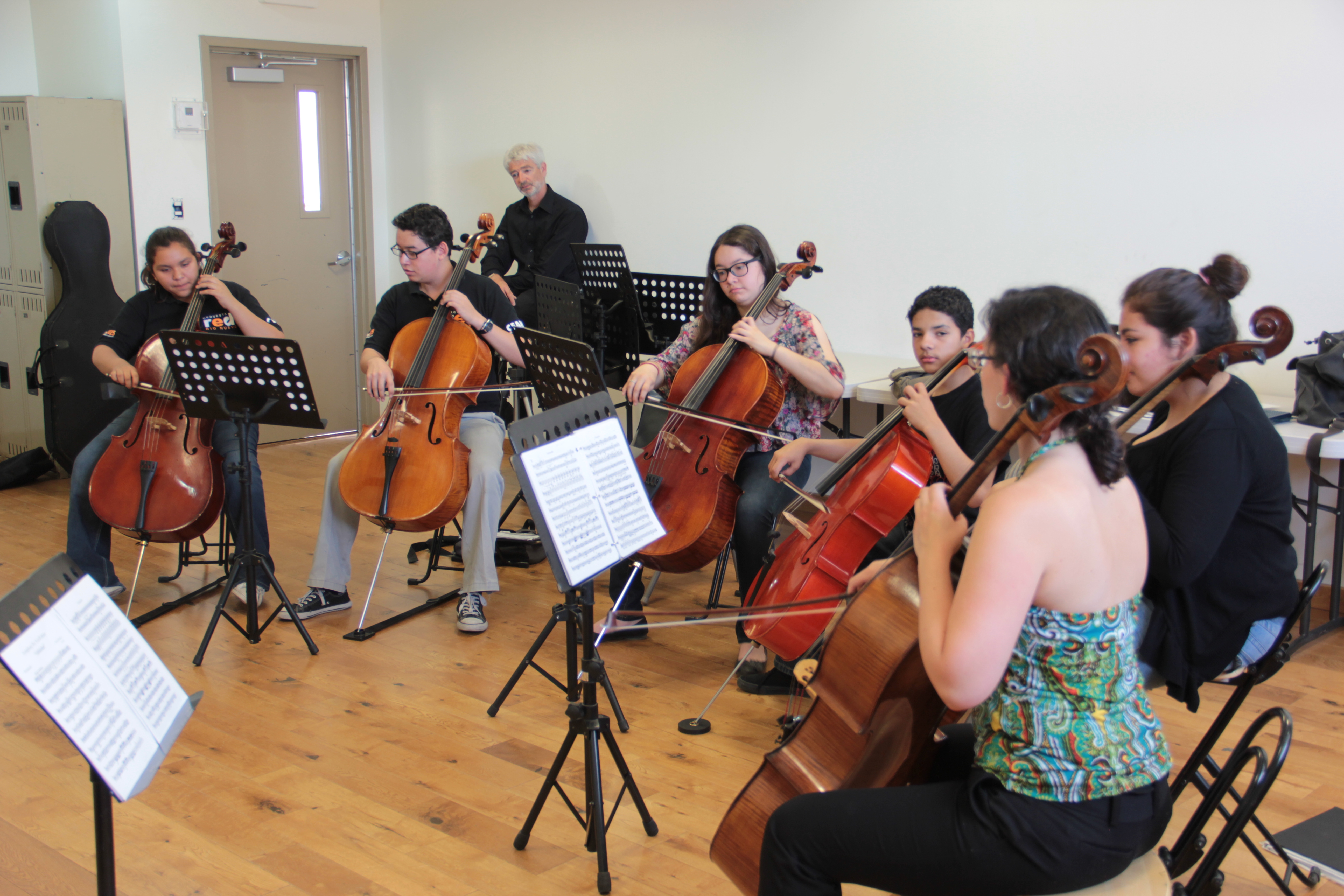 What students have to say...

"I am an adult student having returned to regular lessons in 8 years. I was very nervous about starting the lesson again thinking that I may have developed bad habits over the years practicing alone. On the first day with Veronica, she immediately put me at ease, and I knew right away that I was in a safe space with her. Not only did she make the lessons comfortable and fun, she was also great at identifying my strengths and weaknesses. The variety of vow exercises she taught me was invaluable. It's been only a couple of months since I started the lesson with Veronica, but I already see many changes in my playing. I enjoy playing the cello so much more now because Veronica provided a solid stepping stone for me." - Kay Y.
--------------------
"I am one of Veronica's beginning adult students. I came to the cello with extensive musical experience in voice and piano, but absolutely no experience with stringed instruments. This background helps me fully appreciate how gifted Veronica is as a performing artist, and how fortunate I am to be able to study with a musician who is keenly dedicated to both performing and pedagogy.
Using what I would describe as a "modified" Suzuki method, Veronica has allowed me to start over "from scratch" with my studies, giving me the opportunity to build a much cleaner and more complete foundation, and, very importantly, helping me to unlearn bad habits and let go of misconceptions that would have eventually impeded my progress. I appreciate how she is able to adapt her teaching to fit my abilities as a musician and how she understands the unique challenges adult beginners sometimes struggle with.
I also enjoy how she continually incorporates teaching good practice technique into the lesson by analyzing and breaking down problematic passages into manageable fragments, and then expanding these fragments back into the piece as a whole.This makes my private practice time much more productive and enjoyable.
Listening is another fundamental principle Veronica focuses on in a gentle but efficient manner that is always enlightening and uplifting. I am amazed at how I can get so tied up in my head that I actually stop listening, and how rewarding it is to be redirected back to this most basic concept!
Veronica is infinitely kind, patient, and positive while still always appropriately urging me forward into the challenges of this instrument.She is also completely present and focused every moment of the lesson, which, as anyone who has lived through the beginning phases of learning a stringed instrument knows, takes a special kind of energy, dedication, and love of both her students and the instrument!
Now I feel I am at last building a happy and healthy relationship with this most beautiful of instruments!" - Debbie S.
And dear family...

"Veronica has been a wonderful, inspirational teacher for me and my students, as well!! She has painstakingly pursued her own journey to an exquisitely high level of cello playing as a soloist and in collaboration within ensembles, and from these achievements generously shares insights belonging only to those who have made the trek themselves. Veronica is a very patient, gifted educator in addition to being an outstanding performer. She is attentive to the student's needs at the time of each lesson, and has a very thoughtful, conversational way of engaging the student; a manner which not only constructively conveys valuable concepts, yet one tailored to the individual, producing consistent and measurable results well worth the investment. I have studied under numerous teachers over a variety of disciplines, and Veronica, although very much younger than myself and, in fact, my stepdaughter, is honestly one of the best. She is deeply committed to the cello, loved by all her students, and really makes learning fun and exciting. We all very much look forward to our lessons with her. It is a privilege to learn from her, and we still recall and use concepts she has taught us over the years in various states across the country, including NM, AL, and NY." - Will Hayes, professional cellist and music educator